Fire Alarm System
Fire alarm technology will keep your family safe, no matter what happens
Buying a fire alarm system is one of the most important things you can do to keep your home safe. In case a fire occurs, you aware to become aware of it as soon as possible so that you can either put it out or escape. The first step to protecting lives and property from the consequences of fires is setting up a high-quality fire alarm system. After installing it, it's important that you keep the system well-maintained to make sure it's always working at its best. In this article, we share with you all the information you need to buy the best fire alarm system.
A fire alarm is a unit made of several devices, which uses visual and audio signalization to warn people about a possible fire, smoke, or carbon monoxide occurrence in the area of coverage. Fire alarms are usually set in fire alarm systems to provide zonal coverage for residences and commercial buildings. The warning signal is either a loud siren/bell or a flashing light, or it can include both. Some fire alarm systems use additional warnings, such as sending a voice message or making a phone call.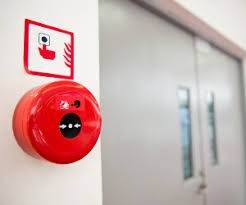 Depending on the functionality and the integrated components, there are several classifications of fire alarm systems.
Automatic fire alarm systems are activated through fire detectors, such as smoke or heat sensors. Manual fire alarms are activated with manual call points or pull stations. There is no reason for a fire alarm system to exclude one or the other. Both can be included in the same system.
Conventional fire alarms work as one unit and cannot pinpoint the exact area of activation unless inspected. Addressable fire alarms have an especially dedicated address for each fire alarm detector that is connected to the control panel, for easier identification of the source of the danger.
One-stage fire alarm systems warn everyone in the building that a sensor has been activated. Two-stage fire alarm systems warn only certain people who are authorized to take appropriate action before the second stage. This system is designed to serve large public areas (for example, healthcare facilities) to prevent panic and inadequate frightful response.
To determine the most suitable fire alarm system, start by identifying your specific needs. Think about how many detectors need to install in your building. Go for a fire alarm system that is compatible with your current security system. Shop around for equipment that fits within your budget without sacrificing quality. Work closely with the vendor of the fire alarm system to correctly install the fire alarm system and properly integrate it with your existing monitoring and security system.
Give preference to systems that include additional features—such as a hush button, voice alarm and backup battery—to improved usability. If you're unsure about whether a specific feature of a fire alarm system serves your specific, contact the support of one or more vendors.
It's also a good idea to contact the fire department and familiarize yourself with relevant fire codes and regulations. Make sure you compare the fire alarm systems offered by various vendors before you decide which one to buy.
Read online reviews from current and previous customers to get a sense of the quality and reliability of the fire alarm systems you are considering. You can also add to your short list of vendors by getting recommendations from friends, family and colleagues who have a well-functioning fire alarm system
Key Components of a Fire Alarm System
A conventional fire alarm system consists of the following devices:
Fire alarm panel
Detectors and bases
Call points
Sounders and flashers
Power supply accessories (fire alarm batteries)
Wireless fire alarm systems do not use any wiring between the fire control panel and the other devices. Most fire alarms used today are wireless. The most advanced use smart technology, and can be integrated into a smart home with various software applications.
The fire alarm panel (or the fire alarm control panel – FACP) is the base or the control hub of the system. It controls the settings of the other components and communicates the information through the system.
Fire detectors can be heat, smoke or carbon monoxide sensors. They are placed around the building to trace the presence of such emergencies. Some advanced sensors can even detect radiation. Call points or pulls belong to manually-controlled fire alarm systems. Most residential properties don't use them, but many business facilities still do. Sounders emit a loud siren signal. Flashers are for visual warnings and emit intermittent or rotating flashes (typically red or white).
A fire alarm system can use the main electrical power supply as a primary source. In case of power failure, the system switches to the secondary power supply, consisting of a fire alarm battery. Conventional fire alarms need frequent battery replacements. Some of them require basic technical skills, such as using a screwdriver to mount their parts on a wall or ceiling.
How a Fire Alarm System Works
Contemporary fire alarm systems use automatic functions to detect the occurrence of an event that may result in a fire. They receive a signal from a fire sensor (smoke, heat or carbon monoxide detector) and automatically transmit it to the fire alarm panel.
In wireless systems, the signal from the detectors to the control panel is transmitted with radiofrequency. Heat detectors usually have built-in thermistors to sense the heat. Carbon monoxide detectors use integrated chemical, electrochemical, Opto-chemical, or biomimetic cells to trace the gas. Smoke detectors use photo electricity or ionization to detect smoke or combustion particles. Combined detectors use a number of detection mechanisms.
The fire alarm panel activates the flashers or the sounders, turns on sprinklers (or they can be activated along with the detector), or makes a call to the authorities or to the occupants. If the fire alarm system is addressable, the source of the occurrence will be pointed on the control panel. Users on separate floors or in connected buildings can be notified in several ways: by horns, gongs and loudspeaker messages advising appropriate action for each department.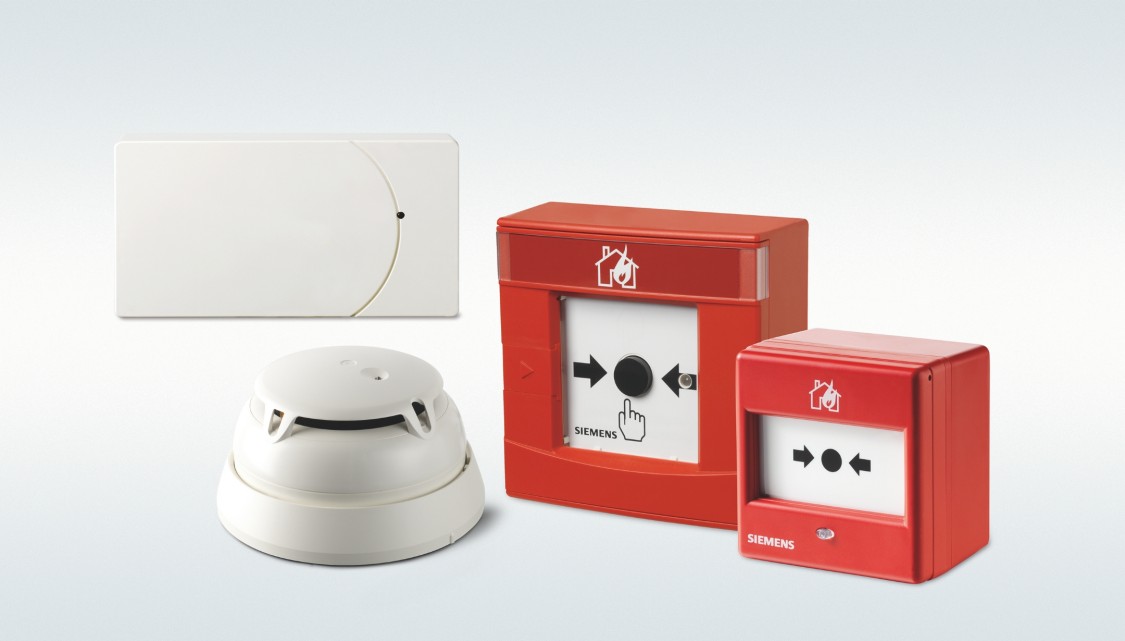 Features of the Most Advanced Fire Alarms in the Market
Most advanced fire alarm systems use wireless technology and smart devices to protect and manage automated buildings from a remote control panel, typically a mobile app that can be downloaded, installed, and managed from a smartphone.
The computerized logic of the control panel analyses multiple detectors at the same time to decide on the most appropriate course of action. These modern smart fire alarm systems are more sensitive than classic models and are better at avoiding false alarms. With better design and stronger resistance, they can be placed in areas difficult to reach and give instructions about the best escape route to the people in the building. Smart fire alarm systems can perform integrated automatic actions, for example, discharge fire-suppression systems in closed designated areas; and vary the notifications to support people on their way out, while protecting expensive electronic equipment inside.
Smart wireless detectors use long-life batteries that can last up to 7 years. That is the shelf life of the smart unit itself. The smart sensor is activated by connecting it to a mobile account via a sim card. Users can activate, deactivate, and assign fire alarm functions to each sensor from anywhere. Two big bonuses of most advanced fire alarms systems are the sleek design and the more pleasant audio warnings that don't build upon the panic that's already there.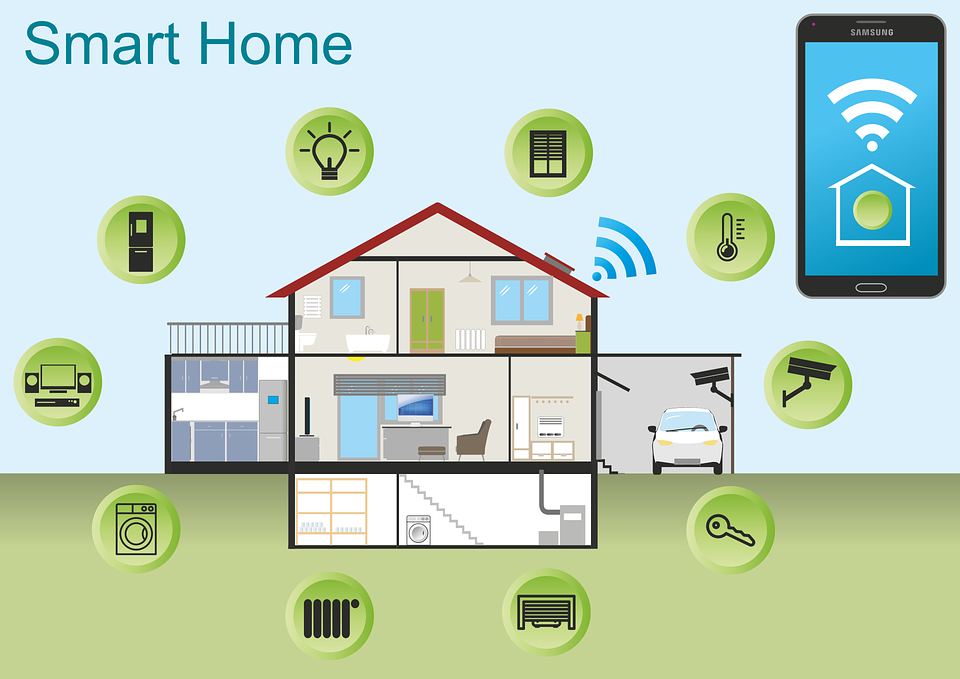 How Fire Alarms Work with Access Control
Most buildings and office operators would agree that fire alarms are necessary, and, in fact, it would be extremely reckless to install an access control system that doesn't meet all fire safety measures. It's recommended to implement an access control system that fully integrates with fire alarms and any other safety sensors on the property.
For example, the Kisi Pro Controller does not have a built-in fire alarm relay for a couple of reasons:
1) It keeps down the cost of manufacturing the board and therefore, lowers the hardware cost for their clients.
2) In order to be compliant with building codes, the installer generally installs a backup power controller like this. Both the building's fire alarm system and the Kisi Pro Controller are connected to the backup power controller. And the electric locks are also wired into the backup power controller
Types of fire alarm
Conventional Fire Alarm
Conventional fire alarm systems and its components are all wired to the same cable that connects them to a fire alarm control panel. The control panel displays a signal when these components activate. These types of systems are inexpensive and work well in small facilities.  The main problem with conventional fire alarm systems is that when a fire alarm component produces a signal and it appears on the control panel there is no way to know which component it is in the building. If you foresee this to be a problem you may want to consider an addressable fire alarm system.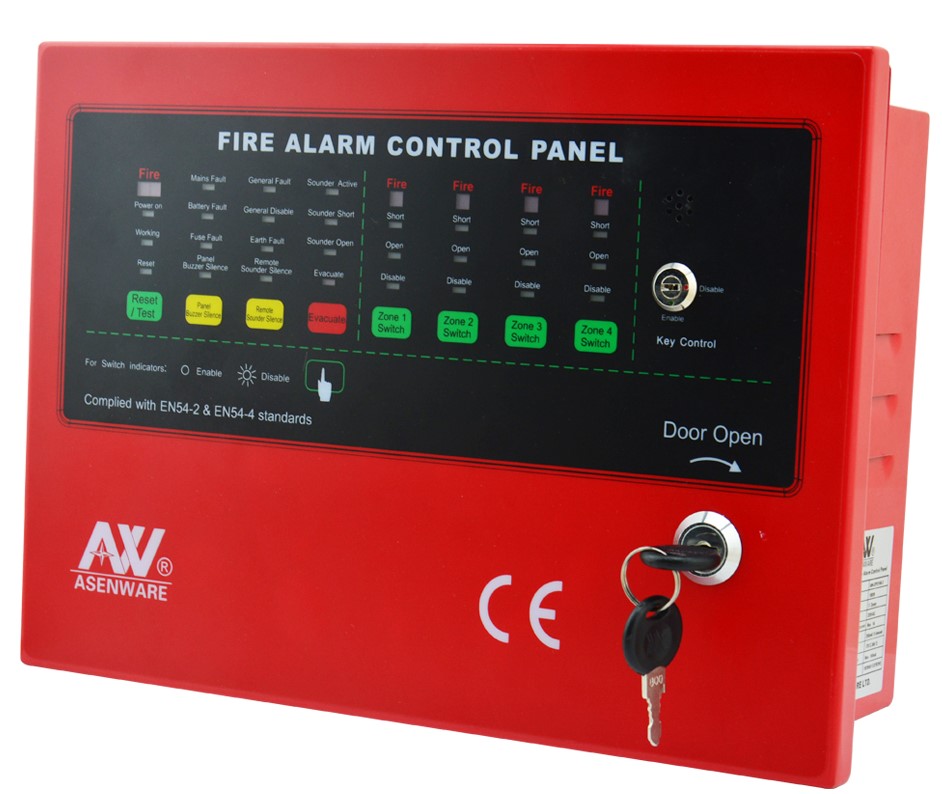 Addressable Fire Alarm
Addressable fire alarm systems are the most modern type of system and its components have individual unique identifiers.  When one of the system's components initiates, it indicates the component's address on the fire alarm panel. Large facilities utilize these systems because they can quickly pinpoint where the trouble signal originated. This saves a lot of time because it eliminates the need to search for the component that produced the signal.
After you decide what type of system would work best in your facility speak with a fire alarm installation company?  They'll evaluate your building, work with the Authority Having Jurisdiction, and the local building code requirements. They'll follow the codes and determine which fire alarm components are necessary, how many are required, and where they need to be placed throughout the facility. The fire & life safety firm will ensure that the new fire alarm system meets all the local requirements and NFPA standards